i need your help my friends... remember how i asked you the other day to vote for the More Than Words blog because it was nominated for the TOP Blog Awards ? Well, i am excited to say that I am still in the running !!! yaaaaay! i am so honored and excited and wanted to thank you for your votes. but now there will be eliminations from week to week. i need to ask you for your help again for best overall blog. not only could i expand my readership and meet some new people by winning the contest but i could also win a pretty cool prize. (a prize...eeeeek!)
My Little ol blog is up against more than 40 other
wonderful
blogs that equally deserve to win. The bottom 5 blogs will be eliminated after each round.

GO HERE to VOTE!
(see right sidebar on their website)
so please help and take a moment to vote for us if you enjoy the blog.(it is just a simple click...no need to sign up for anything) . i am keeping this post at the top of the blog for a few days to encourage More Than Words votes. please scroll down for new posts.
Also.... If for nothing else, You should check out their
Etsy store
. It is for a wonderful cause. I read the
Nie Nie Dialogues
, do you? You should. Watch this Pleeaasse.
*Note- I am not Mormon ,not that it would matter if I was...but I only put on this blog what interests me... I am not speaking for anyones opinions but my own here, anyways... I think that she is the epitome of grace and unselfishness, we can all take a lesson from her.
S
he is a burn survivor, and an inspiration to everyone who knows her story. I also have a link to her blog on my sidebar. If you go to the shop
50% of ALL SALES go to the Maricopa Burn Foundation in honor of Stephanie Nielson of the Nie Nie Dialogues. As an offshoot of The Blog Guidebook, The Bee & Nie offers downloadable and printable one-of-a-kind digital designs. Buzz around, and see what you can find!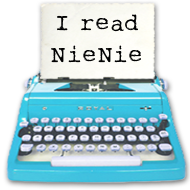 i hope you guys don't get annoyed that i keep asking for your votes , i'm just so excited and really want to win. so... i'm sorry in advance. *kisses*